---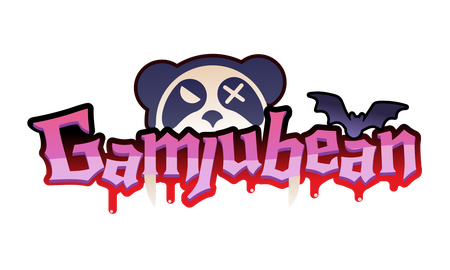 ---
This site will contain detailed information in regards to my commissions for any and all potential buyers! Everything you need to know will be right here - How convenient!
---
❣
Before commissioning please check out my t.o.s!Terms of Service
❣
---
::contact::
best way to contact me is through email or twittersocial media
i might miss dm's on social media since i don't actively check
my dm's but if you would like to contact me this way, feel free totwitter: gamjubean (18+)
instagram: gamjubean
email me
(business inquires only)
[email protected]
ORDER FORM
Platform: Best place to contact you
Type: what do you want, chibi full-body, regular headshot, etc. please be specific, you must indicate if it's chibi, sticker, or regular
Character(s): clear references please
Pose/Expression: please tell me what concept/pose/expression you want or if unsure tell me the personality of the character and i'll draw from that
Paypal: your paypal email for invoice
Extra Details: you can put whatever you want here, whether its to point out easily missable markings/marks or other features on character
---
By obtaining my artwork, you agree to my Terms of Service which follow below.
You are expected to read and make yourself aware of my terms.
This is for BOTH the security of the commissioner and me as the artist.
---
if you can't read the tos due to font or colors used
you can see a less edited version located:
Terms of Service
::art tos::
Do not copy/heavily reference/trace/or use my art for any other reason. My art may only be used by the person it was specifically made for (or of the oc it is of). My art may not be used for commercial purposes unless you plan to split the cost with me and we talk it over FIRST before i begin your commission.

Commissioners will not receive a program file (including but not limited to, .SAI, .PSD) or any other file containing the layers of the work. I do not give these out.

Commissioners will only receive work in progress (WIP) sketches, a final high-resolution flattened image that is watermarked, and with or without (transparent) a background if it is requested by the commissioner.

I tend to draw whenever I have the motivation (there are days where I am not able to get myself to draw and if I force myself to draw, the finished result will not be up to my full potential. So I try not to draw during that time since I'd like my commissioners to have the best of my work and not have something that looks rushed. I'm also not a robot so I won't be working on commissions all the time, I do have a life outside of drawing)

You may ask me about progress updates, however, harassment (constant asking in one day or a couple of days in a roll) and hurrying me to complete the commission will result in cancellation and a refund (minus any progress). Asking once a week is OK.

I tend to stray away from commissions that have a deadline since it stresses me out and gives me anxiety. However, if it's weeks/months away, I may accept it. Feel free to ask.

Have a clear reference of character or image available (will not work from low-quality references or descriptions).

I reserve the right to decline your request if I feel that the character will be too hard for me or if what is being asked is offensive/hate speech/certain kink/fetishes (ex. pedophilia, rape, necrophilia, and among others)

Don't edit/crop/resize my art ever without permission. This includes but not limited to: coloring/shading/adding effects/erasing my signature/watermark, tweaking markings/anatomy, etc without written consent! If something is wrong tell me and I will fix it! Feel free to crop/resize the art piece if the canvas is too big but my signature still must be visible and legible. If you need to crop it for an avatar/character avatar, etc that's perfectly fine as long as you credit me as the artist somewhere visible. There might be times when I may not have the file to edit since I do clean my art folder so I might give you permission to edit it yourself however you MUST ASK and have written consent from me first.

People on my Blacklist are not permitted to use my art for ANY REASON. Not even if they buy a character that has my art. It is to be deleted and not be in their possession whatsoever.

Always credit me any time you post on an oc sharing/storage site (i.e Toyhou.se).

Do not repost on art sites (i.e DA, FA, etc) without tagging me/giving credits (credit me via my TH/DA/FA/Twitter/Insta).

DO NOT sell my artwork alone, without the character it is for. You are not permitted to resell it separately on its own.

If you are caught breaking any of these, you lose all rights to my artwork. If you paid for it, you may keep it but you may not post it publicly anywhere or use it as page decoration, avatars, or so on. In the event of free/request art, it must be deleted and you have 0 (ZERO) rights to the use of the piece.

Please tell me of any corrections/changes when I send sketch, lineart, and color wips however do not wait until it is completed to tell me to correct/change something. I will not change or fix anything once it is finished since the chance of doing so was given to you earlier.

I do not draw in order of the slots but more so whatever interests me that day.

You may not sell my artwork for nfts/crypto nor use it to feed/replicate my art or designs via AI art.
---
::design tos::
Do not copy, heavily reference (inspiration is a-ok with me but do not outright copy/closely replicate and be sure to ask the current owner beforehand), trace or use my art/designs or anything of the sort without my written consent, and the consent of the current owner.

My designs, MY RULES. You do not have permission to tack on your own rules to my designs. The new owner only needs to adhere to MY TOS.

Please contact me with the new owner when you trade/gift/resell. Do not let these fall into the hands of those on my blacklist (< click). If you are seen doing so, you WILL be added to my blacklist.

Reselling¹, gifting² and trading³ are all a-ok with terms (see the corresponding number below).

The terms of placing money into it to be able to resell the gift/trade are determined on a case by case basis and is solely up to me to determine.

You are more than welcome to change things as you see fit, but credit must ALWAYS be given, even for the inspiration behind your redesign. The original design MUST always be credited to me. I'd prefer you not to change it so it's a completely different oc.

Please DO NOT edit the ref sheet lines/my art piece itself (this includes adding a name or color palettes and making it as a reference. I'll gladly do it for you!). Note me and I'll see what I can do about making the necessary edits and adjustments on my art or design. I often hoard the sai files however, I do occasionally delete them/lose them.

Feel free to name, give the character a story, draw them, give them their own world, give them a closed species form (do not make my one-off a CS unless you plan to give me partial rights to the species including but not limited to the ability to make adopts of the species, help develop the species info, a place in the admin/decision-making team, complete credit for the species design as well as credit for the first and original character that inspired the species), etc.

Do not "breed" or "combine" (I forget the actual word for this) the character without my written consent. Please contact me before doing so. Siblings are fine as long as they aren't exactly alike, try to only make them to keep though. These cannot be traded or sold without my permission. Do not profit off my work.

Do not use my designs/art for commercial purposes. These are for your personal use only unless you plan to give me a generous cut of what you're getting from it and we come to an agreement first. You MUST have my consent before doing so.

I will not refund you after you purchase the product however, you may find someone else to purchase it for the same price you paid if you need the money back.

I count vouchers as sales, so if you have received a design by me via voucher, feel free to resell for the voucher price.

¹ You may resell but only for the same price you paid or lower, unless there is extra art that was not a gift/request. You must contact me about the new price listing!!

² If you received a design of mine as a gift, you can ONLY regift it unless you put a considerable amount of money into it. You must contact me to decide on a proper price. You cannot sell for more than you put into it, this includes not being able to individually price the other art/design itself you received as a gift or that came with it when you were gifted it.

³ If you received it in a trade, you can only trade or gift it! Once again, unless you put money into it (this is clipped bc I am repeating myself. Reread ¹ and ² for full explanation). If you received it in trade, I'd prefer you didn't sell it but if you must, please come to me for an appraisal for how much you can sell it for.

You may not sell my designs/artwork for nfts/crypto nor use it to feed/replicate my art or designs via AI art..
---
::payment::
I accept Paypal only. I might take flightrising currency (treasure and gems) and Lioden currency (gb only) however those are not open unless I post a forum for those stating that they are open.

Please pay upfront, I will not start until I receive at least half payment. (If you are waiting on money, ex. paycheck coming in a day or two, waiting on someone to pay you for whatever - please tell me ahead of time. I will reserve a slot for you for at least a week, after that, I will reopen the slot.)

You can ask for a refund at any time, but you will only get a full refund if it hasn't been started and it is within 1 week of ordering. A partial refund may be done during the sketch phase with 60% of the total refunded and 30% of the total refunded if it is lined. No refunds after lineart. Once commission is complete, you may not ask for a refund.

Since you may ask for a refund, please do it within the first 24 hours of placing your order. The max I will allow a full refund is after 7 days of your order. If you ask weeks or months after, chances are I will decline.

If you are paying after completion due to me asking you to, payment must be sent within 72 hours of the completion of your art. If payment is not sent in this time, you will be subject to a $0.50 (or equivalent in whatever currency you pay in) late fee for every day that you have not paid after the 3-day (72 hour) grace period. I.e. if 4 days pass after the 3-day grace period (so 7 days after completion), the late fee you will have to pay on top of what is already owe would be $2.00 / equiv. This late fee is also NOT ALLOWED to be tacked onto the arts price that you paid, OR the character's worth/value that the art is for.
---
::art examples::
Pixel Icon
Pagedoll Headshots
Pagedoll Fullbody
Icon
Bust (Chibi)
Bust (Regular)
Fullbody (Chibi)
Fullbody (Regular)
Other?
---
---
::prices::
the ones listed below are typically what i offer but i'm always down for other options so if you have something else in mind that you'd like to get from me, ask me and i'll see if i can fulfill your idea.
---
Sketchy/Simple
---
Pagedoll: $5 per character
Reg Icon: $35 for still
Bust (chibi): $15 per character
Bust (reg): $30 per character
Pagedoll: $10 per character
Fullbody (chibi): $25 per character
Fullbody (reg): $60 per character
Detailed
---
Pixel Icon: $15 for still, $20 for animated
Pagedoll: $20 per character
Reg Icon: $45 for still, $55+ for animated
Bust (chibi): $35 per character
Bust (reg): $50 per character
Pixel Pagedoll: $20 per character
Pagedoll: $30 per character
Fullbody (chibi): $45 per character
Fullbody (reg): $80-$100 per character
other fees
Additional characters: add-on the price of the base and then minus $5.
Backgrounds cost an additional $25-30 depending on the complexity.
Mecha/Machinery starts at $30 and goes up depending on complexity.
Weaponry starts at $10 and goes up depending on the number of weapons (like dual weapons) and complexity.
commercial use
commercial use must be discussed before the payment is sent to me.
this applies to both art and design by me.
commercial use includes but is not limited to; merchandise, prints/album/book cover art, game illustrations, vtuber-related (streaming purposes), and websites that have advertising/will sell images.
---
::will not do::
this is subject to change and is not limited to the following
characters heavily inspired from anime/cartoon/game or said character basically turned into a feral/anthro aka "kinsona"

heavily muscular characters (it depends, please ask)

hateful art, racism, sexism, homophobia, pedophilia, rape, necrophilia, and other harmful/offensive political or social propaganda art

not safe for work content: self harm

fetishes including but limited to; vore, scat, inflation, diapers, and many more (please ask first)

all illegal acts that are sexual or predatory to feral characters and children

mutant creatures with too much going on with their design (please ask)

overly bright characters or characters with over-complicated designs (please ask)
References
Price:
$65 for tier 1 > this includes one view and one headshot
$85 for tier 2 > this includes left and right view (or front and back), 1 headshot view, 1 mouth view, and up to 3 items
$100 for tier 3 > this includes left and right view (or front and back), 1 eye view, 1 mouth view, headshot view, and up to 4 items
$120 for tier 4 > this includes left and right view (or front and back), 1 eye view, 1 mouth view, headshot view, up to 5 items, + other important views
Size: approx 3000x2000, 5000x3000 but it really depends
Extra: All refs will come with info.
additional items cost $3-$10 per item depending on the complexity
additional views/angles cost +$10-20 depending on complexity
pelt view (top and under) is $5
additional clothes cost +$15-30 depending on complexity
couple ref's are x2 the cost minus -$5
Pixel Icon:
Pixel Pagedoll:
Pagedoll Headshots:
Pagedoll Fullbody:
Icon:
Bust (Chibi):
Bust (Reg):
Waist Up (Reg Only):
Fullbody (Chibi)):
Fullbody (Reg):
Size:50x50
Size: 200x200, 300x300
Size: 200x200
Size: 500x500
Size: 300x300
Size: 500x500
$20 for still, $25 for animated
$30 per character
$20 per character
$30 per character
$45 for still, $55+ for animated
$35 per character
$50 per character
$60 per character
$45 per character
$80-$100 per character
---
I will only offer this to help out purim, please understand all my rules in my TOS still apply.
If you agree to get art from me instead, you automatically agree to my terms so be sure to read them beforehand.
----
You may also not use my prices to add value to your character.
Ex. if you paid purim $20 for a fullbody you may only value the art as $20, not my listed price.
For all other rules see my TOS and the additional info written in the google forms.
Icons
Headshot/Bust
for the headshot, it'll be nonchibi and not a sticker, but it'll show the head just like the above example.
i don't have any headshot examples since i don't normally offer them.
Chibi/Fullbody